Par 72 Golf is a realistic 3D golf game featuring three 18 hole courses set in mountain, desert, and seaside environments.
Android
BlackBerry
iPad
iPhone
Palm OS
Windows Mobile
Other Cell Phone
Desktop Windows/Mac Play now!

Help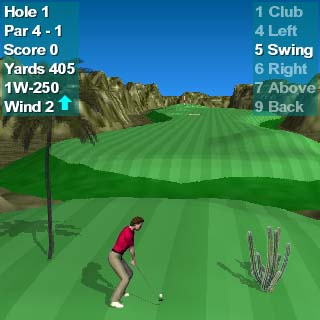 Download a free trial version and play the first hole. Buy a key to unlock the rest.
Par 72 Golf is protected by copyright law and international copyright treaty. Redistribution in any form is prohibited.
Home Contact support@resetgame.com