Par 72 Golf for Palm
Palm Installer (.prc file)
Palm Installer (.zip file)
Buy key
Help

Par 72 Golf is a 3D golf game with three 18 hole courses,
each set in a distinct environment.
Download a free trial version and play the first hole.
Buy a key to unlock the other holes.

Par 72 Golf works on Palm branded devices running Palm OS 5,
such as the Palm Treo 650 and 700p.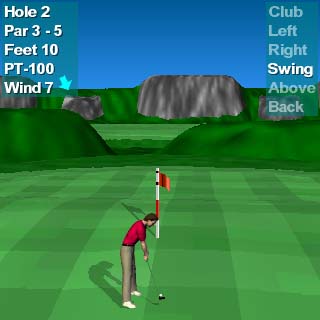 Par 72 Golf is protected by copyright law and international copyright treaty.
Redistribution in any form is prohibited.

Home Contact support@resetgame.com
Copyright © 2006-2007 RESETgame